The Dynamic Training Duo that is Brandon Gore and Dusty Baker have teamed up again to teach their respective industry leading workshops back-to-back!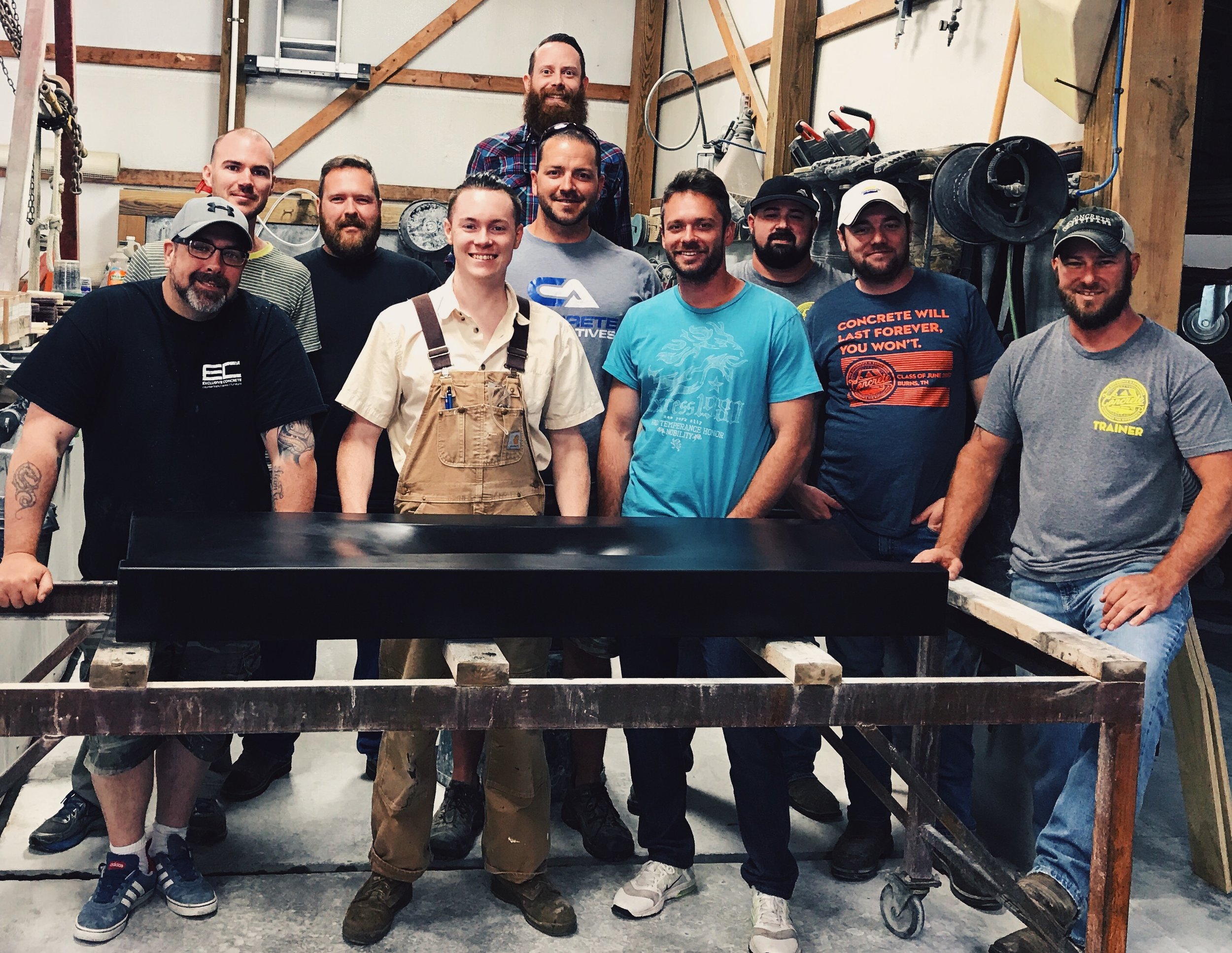 Brandon Gore will be conducting the premiere GFRC and Fabric-Forming Concrete Workshop August 21-23, 2017 at Dusty Baker's studio in Burns, TN. If you are new to concrete or are a seasoned veteran looking to expand your offerings, this is the class for you. Concrete sinks are evermore on-trend, and obtaining the skill-set to craft them at a master level is imperative to nurture this part of your business. Nearly every one of these workshops has sold-out over the last several years, so if you are wanting to get into concrete or refine your abilities, as they say - don't delay, sign-up today!
Dusty Baker is teaching his workshop on how to create his world class finish 'DustyCrete', August 24-26, 2017 in Burns, TN. Dusty is the preeminent expert on the art of pre-casting concrete to have a natural stone-like aesthetic that is at home in rustic decors as well as contemporary. The look he has developed is one of the most sellable (and profitable) finishes you can offer your customers. If you operate a concrete business anywhere on Earth, then you need to purchase tickets for this class NOW, like right now.
And as always when we teach our two workshops in succession, we offer special reduced pricing for folks wanting to attend both classes, click here to learn more about the 'All-In Workshop Package.'