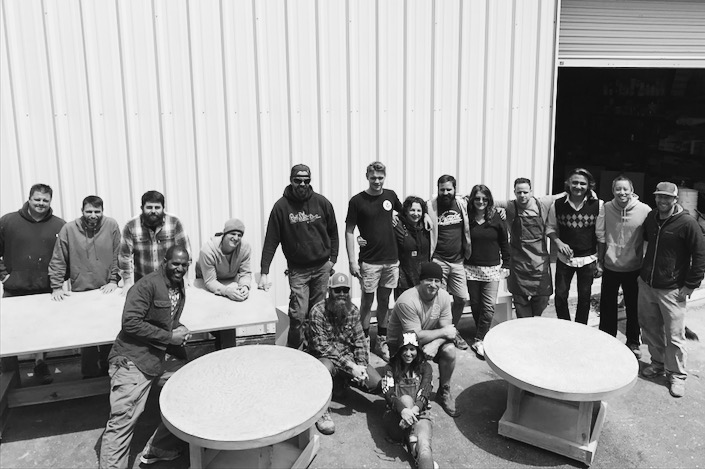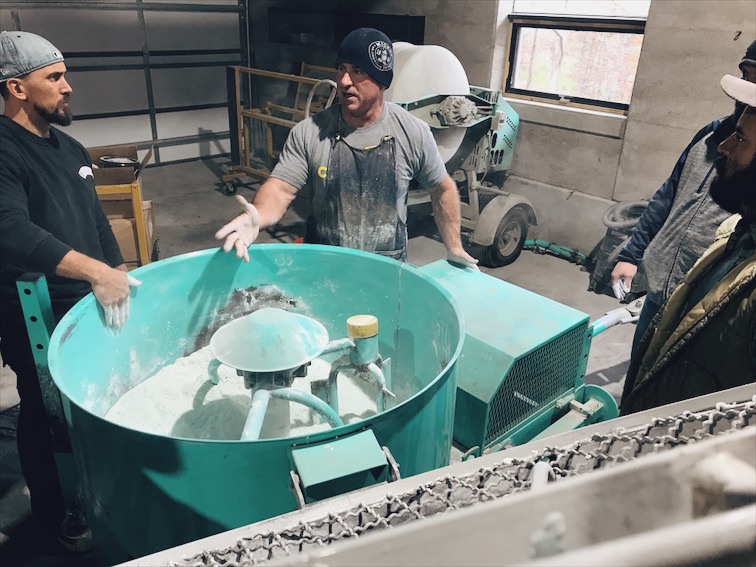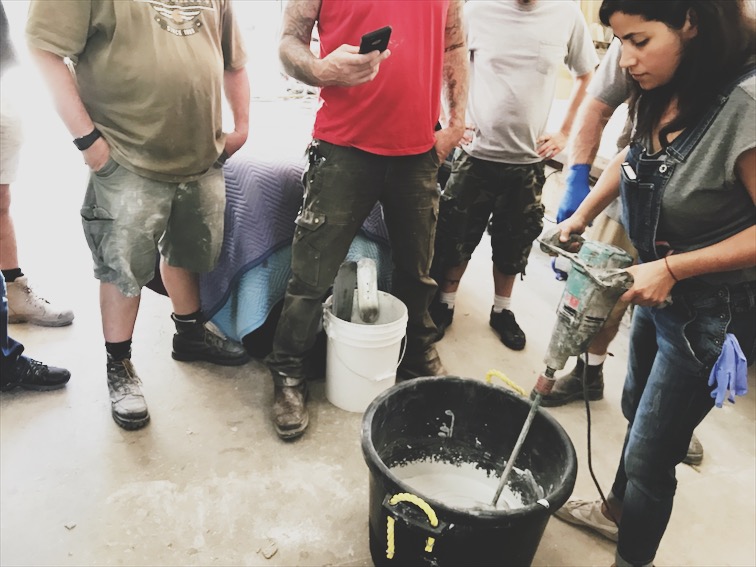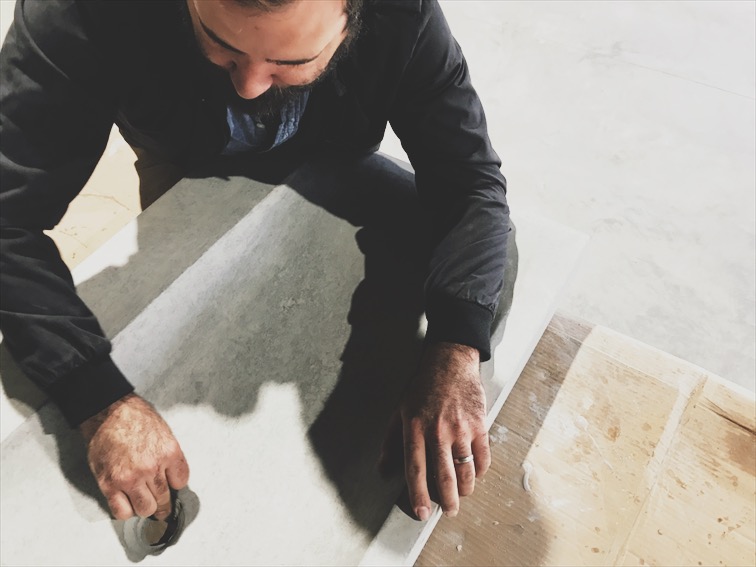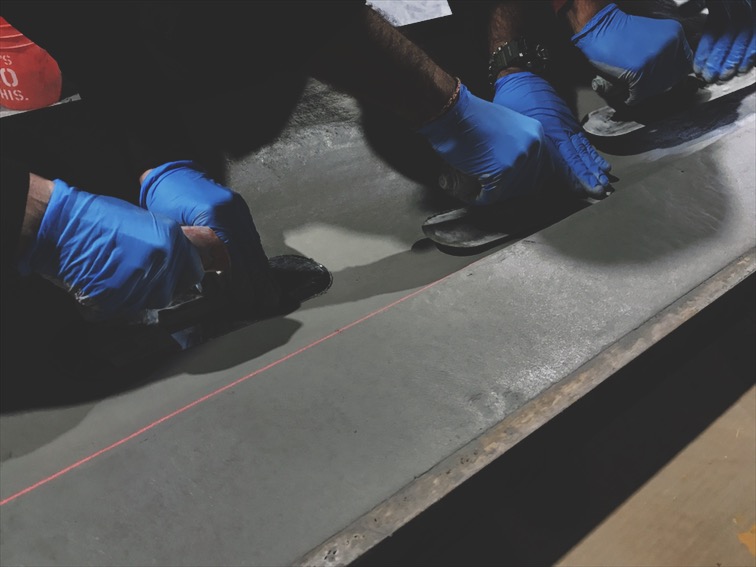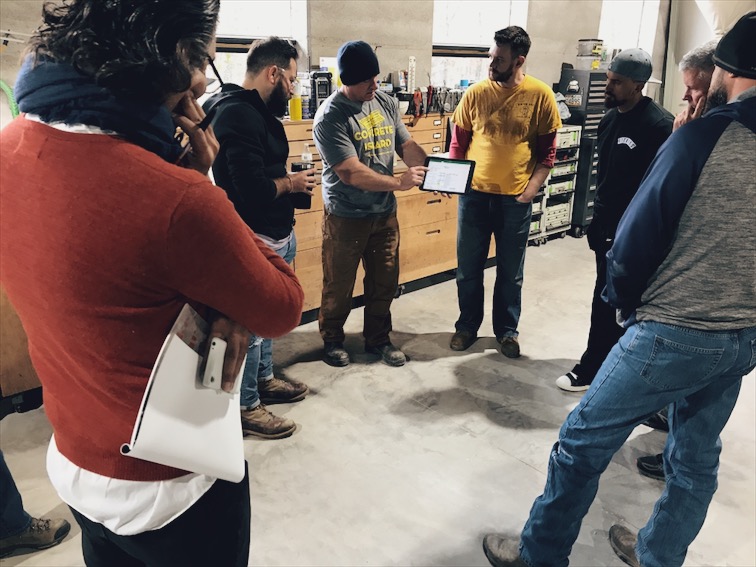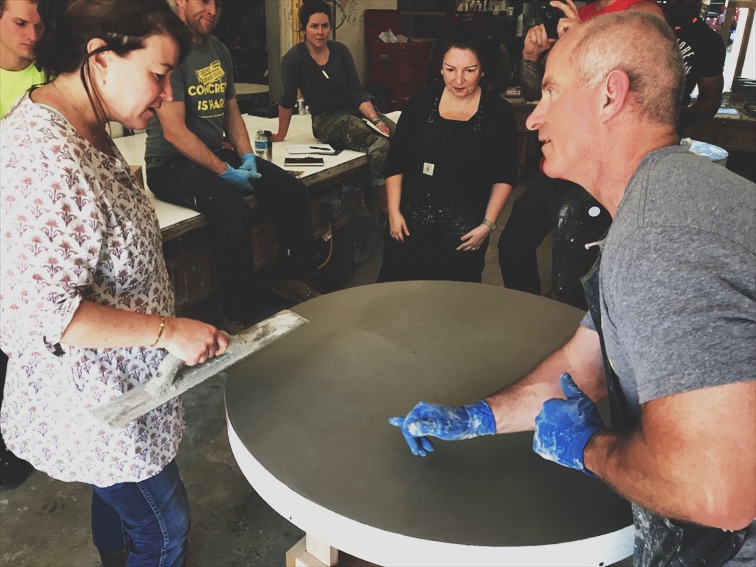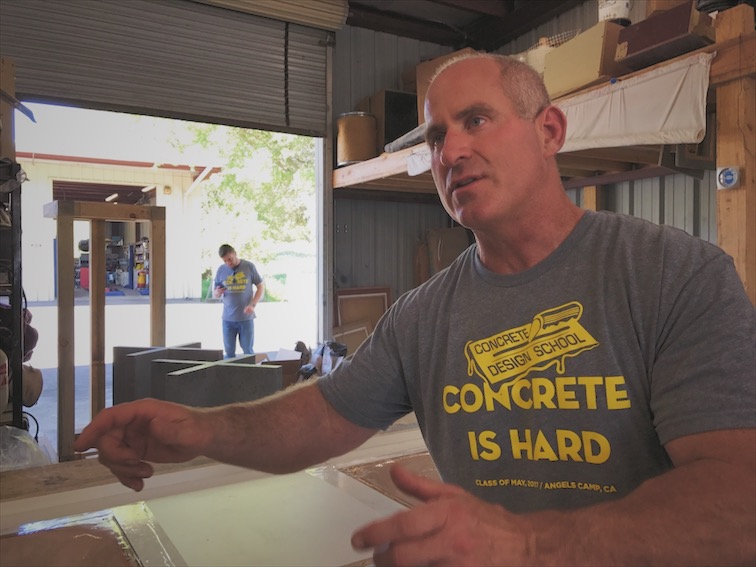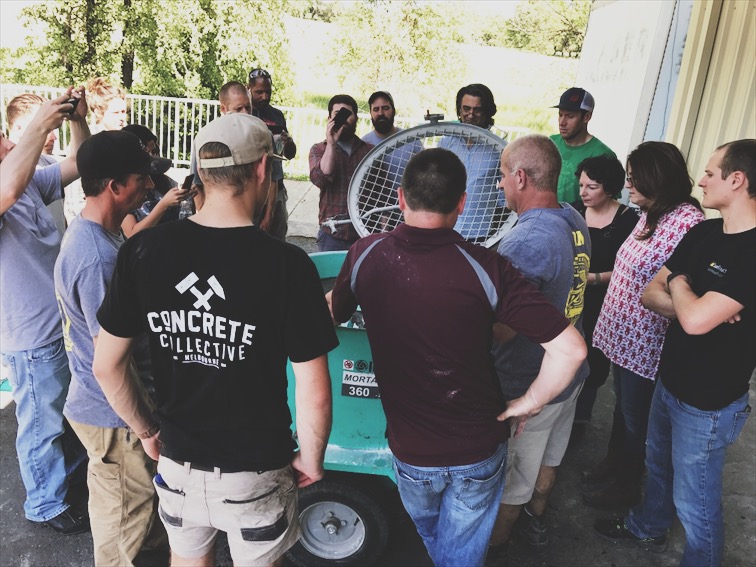 Concrete is an ideal medium for sculpting.
I, Jon Schuler, have tens of thousands of hours developing hand-tooling techniques for sculpting concrete. Shaping concrete, having your vision come to life, is leaving your mark in the material that will last a lifetime. Every detail of the finished concept will reflect your personal touch, your idea, and your skill as a craftsperson. The physical hands of the creator offer a aesthetic touch to pieces no machine could ever recreate. Works created by the artisan will age gracefully with time, every flaw becomes a valued detail, and the fact that the piece was handcrafted becomes the mark of pride for the owner.
This 4-day workshop will be exploratory. Enrollment in this class will be limited to 8 attendees to ensure one-on-one hands-on instruction. You will create your own 'make and take sink' which you can take home to use for your own project or to sell.
I will guide you to see your original design concept come to life using Upright Casting Techniques (UCT). I will also have projects ready to practice on, to explore with, to learn techniques, and to help you learn the approach of UCT. With UCT you will be able to explore textures and concepts designing hand-sculpted sinks befitting the most modern to rustic architectures. You will see the vision of using non-conventional forming techniques. Your hands and ability to tool the surfaces will become your molding materials.
Come get your hands dirty and leave your mark!
This workshop will cover:
UCT concepts
How to Design a Sink
Hand Tooling
Mixes and Mix performance choices for UCT
Processing and Processing choices
Sealer and Sealing
Session Time and Capacity
4 days of training at Jon Schuler's studio located in Angels Camp, CA
These sessions are limited to 8 participants to ensure hands-on learning and class participation
Cost
First-time Students: $2900
Alumni: $2610
You may be asking yourself, which ticket type should I purchase? If this is your first time attending a Concrete Design School Workshop you should choose the 'First Time Student' ticket. If you have previously taken part in a Concrete Design School class you should choose the 'Alumni' ticket, as we offer special reduced pricing to returning attendees as way of saying thank you for your continued support.
Workshop Dates
May 21, 2018 - May 24, 2018
WORKSHOP LOCATION AND TRAVEL DETAILS
Please note, this class is going to be held in California at Jon Schuler's studio, located at:
Creative Crete
310 N. Main St.
Angels Camp, CA 95222
Hotels in Angels Camp:
Walking distance to the shop:
Driving from the shop:
Instructor
The Fine Print
If you need to cancel, the course fee will not be refunded but the amount can be used towards a future Concrete Design School workshop.
All participants will be required to sign a Non-Disclosure Agreement with penalties for unauthorized disclosure of material. The methods and formulas taught during the class may not be published, broadcast, rewritten or redistributed in any form.
Concrete Design School reserves the right to change, modify or cancel the class schedule at any time.